Our philosophy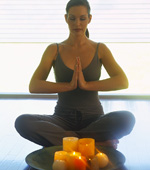 Listening, confidence, commitment, support, motivation, success. Develop your potential for a better life, self-confidence and self-respect.
Privation, restrictions, constraints are not words which figure in our fitness vocabulary.
Indeed, they are often indicative of various degrees of physical, physiological and psychological suffering, as the case might be. We are convinced that quality of life rhymes with personal serenity.
Tailored to your needs
Each physical regime can be modified, thanks to training tailored to your needs, but not beyond your genetic boundaries or at the expense of your health.
Our goal is to guide you to the destination you are aiming for while remaining on the best path for your health.