Coaching
personal
Coaching nutrition
Above all else, it's important to know that the NEWTRITION COACH Software Program isn't a diet – it's a NUTRITIONAL COACHING concept based on 12 weeks of monitoring.
This coaching idea meets several needs. These days, people must be motivated, listened to, guided and encouraged – this is where we come in!
Commitment?
At your first appointment, your coach will set three-month goals with you (weight loss, weight gain or maintenance). The coach will program all your information into the app (sex, age, professional activities, athletic activities and various other data).
The app will then calculate a number of calories for you to eat each day with a proper distribution among proteins, carbohydrates and fats. Then the coach will draw up a menu for the week with you in accordance with your tastes and habits.
An appointment each week?
You'll have follow-up appointments every week for 12 weeks. At each appointment, you'll tell your coach how you feel and a new menu will be adapted for the following week. Getting weekly coaching is a great advantage. You'll keep to your dietary plan more easily and you'll also feel better supported than with monthly appointments!
At each appointment, you'll take home your menu, your grocery list, your report and a variety of information on dietary education. You'll also receive all this by email.
Adapting and anticipating setbacks!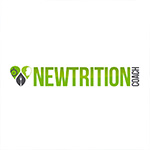 Our program can be adapted to family and professional obligations in order to limit constraints, which is a major positive factor in achieving your goals! In fact, giving you a dietary plan that you can't follow for professional, family or other reasons would be destined to fail completely! Are you fed up with being hungry and eating tasteless food?
NEWTRITION COACH isn't a high-protein or other diet that works over the short term! Our menus aren't at all low calorie. You can eat everything and you'll have fun around the dining table – no more feelings of hunger that put you in a bad mood! We work on dietary re-education and we focus on the long term. You'll be trained over 12 weeks and won't gain any weight afterwards!
If you're satisfied then you'll be our best ambassador!